Valentine's Day At the Moose
$23 per person
Enjoy an evening out this Valentine's Day at the Moose!
Salad, Entree Gourmet Pasta, Personal Pizza and of course Dessert!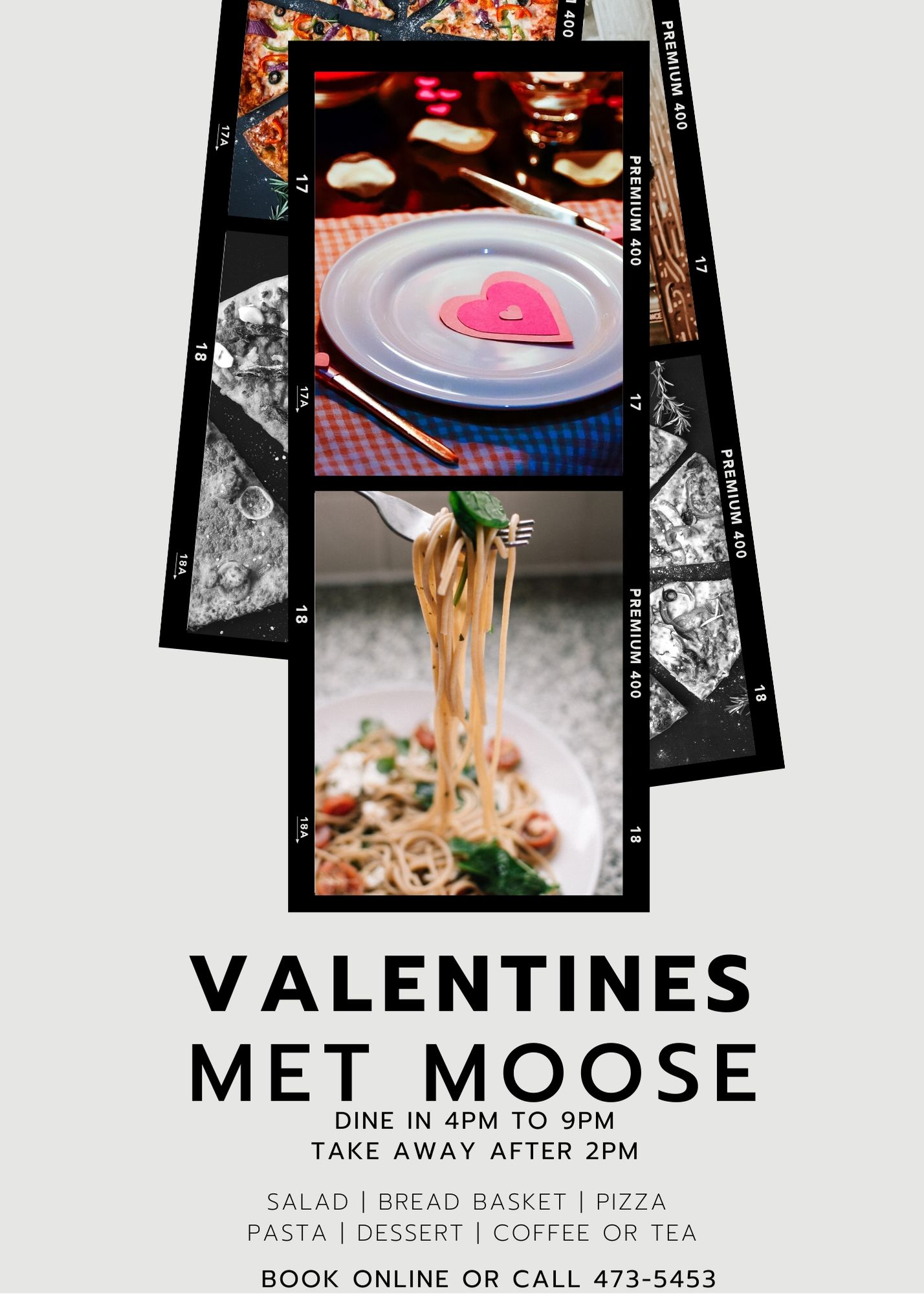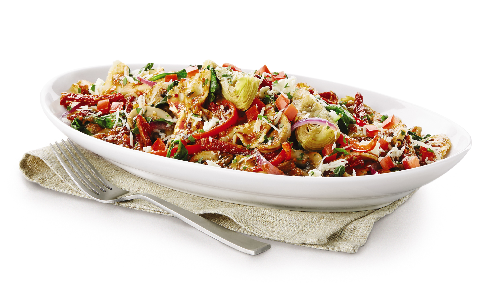 Valentine's Day Menu for Two - Pickup
$50
Enjoy a stress-free evening this Valentine's Day.
Each package includes a meal for two, all you need to do is pick up that bottle of wine (or two)!
Package includes Bruscetta, Large Salad, 1 Pasta Bowl, 1 -14" Pizza and Dessert!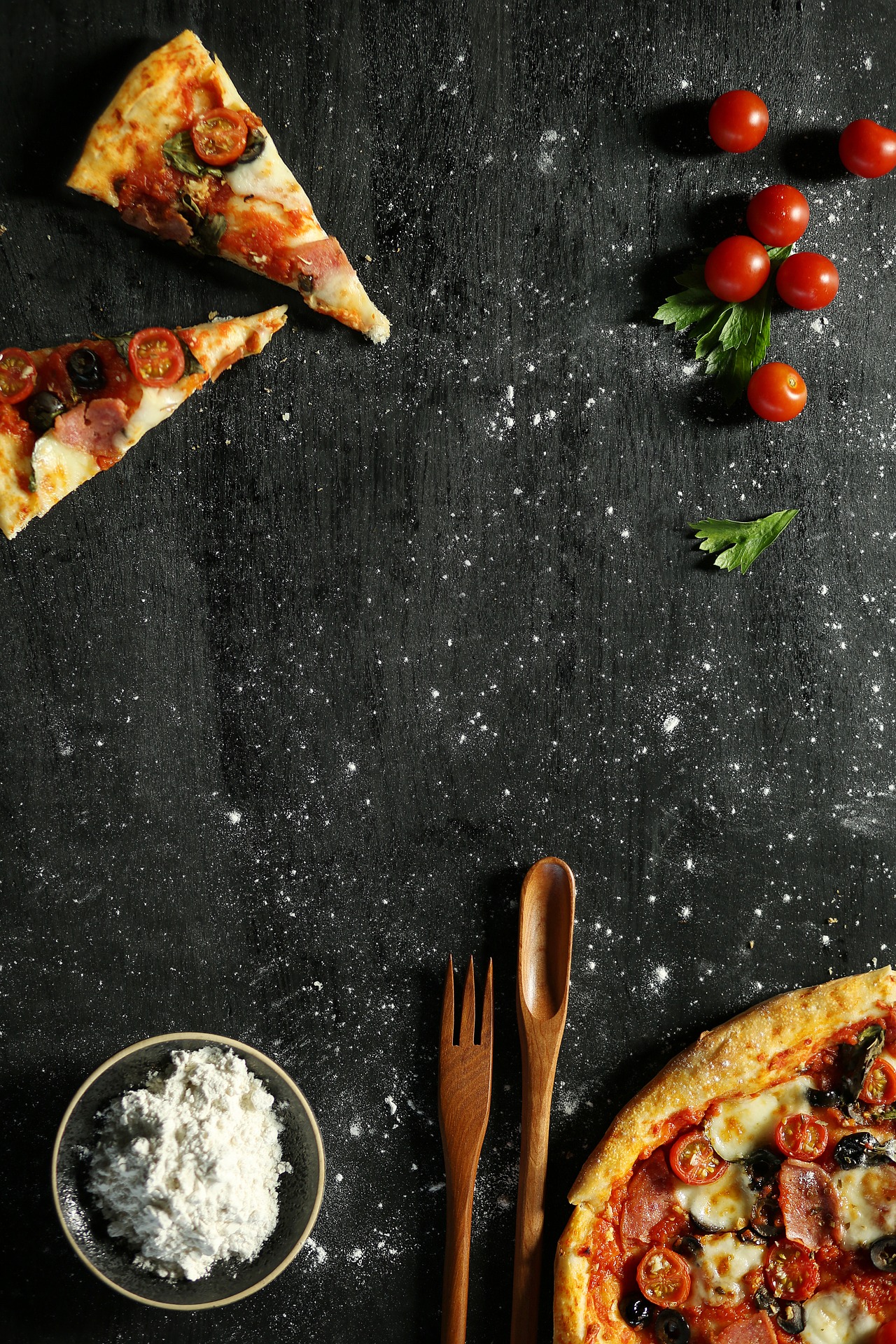 2.

All pick up orders due by 8pm, February 12th.
Pickup after 2pm on friday February 14th.
No need to prepay, full payment required when picked up!


Choice of Gourmet Pizza....

Chicken Lovers
Grilled chicken breast, fresh mushroom, melted mozzarella, onion, grilled peppers, feta and black olives
Meat Lover
Italian sausage, smoked ham, bacon, pepperoni, red onion and melted mozzarella

Lovers Lane
Double smoke ham, melted mozzarella, mushroom, artichokes, black olives, parmesan and spinach
Ham & Pineapple
Double smoke ham, melted mozzarella, and pineapple
BBQ Beef
Thin Sliced Roast beef, onions and mozzarella
Supreme
Mozzarella, bacon, ham, pepperoni, mushroom, grilled peppers, onion, pineapple and olives
Valentine's Veggie
Mozzarella, roasted peppers, olives, avacado and mushrooms. Topped with house made pesto
Choice of Specialty Pasta...

Chicken and Mushroom Fettuccini
Tender sautéed chicken breast and fresh mushrooms tossed in our signature cream sauce with fettuccini, tomatoes and green onion.

Mediterranean Pesto Veggie
Fettuccini noodles in our own marinara sauce with basil pesto, topped with red peppers, red onions, marinated artichoke hearts, tomatoes, mushrooms, fresh spinach and a dash of crushed chilies. Finished with fresh tomatoes and feta.

Ravioli Supreme
Spinach and cheese ravioli in our own marinara sauce with basil pesto and white wine, topped with roasted red peppers. Finished with fresh tomatoes and feta.



Kids Menu*. Choose 2- Ravioli, Caesar Salad, Personal Size Pep and Cheese Pizza or Chicken Quesadilla. $10